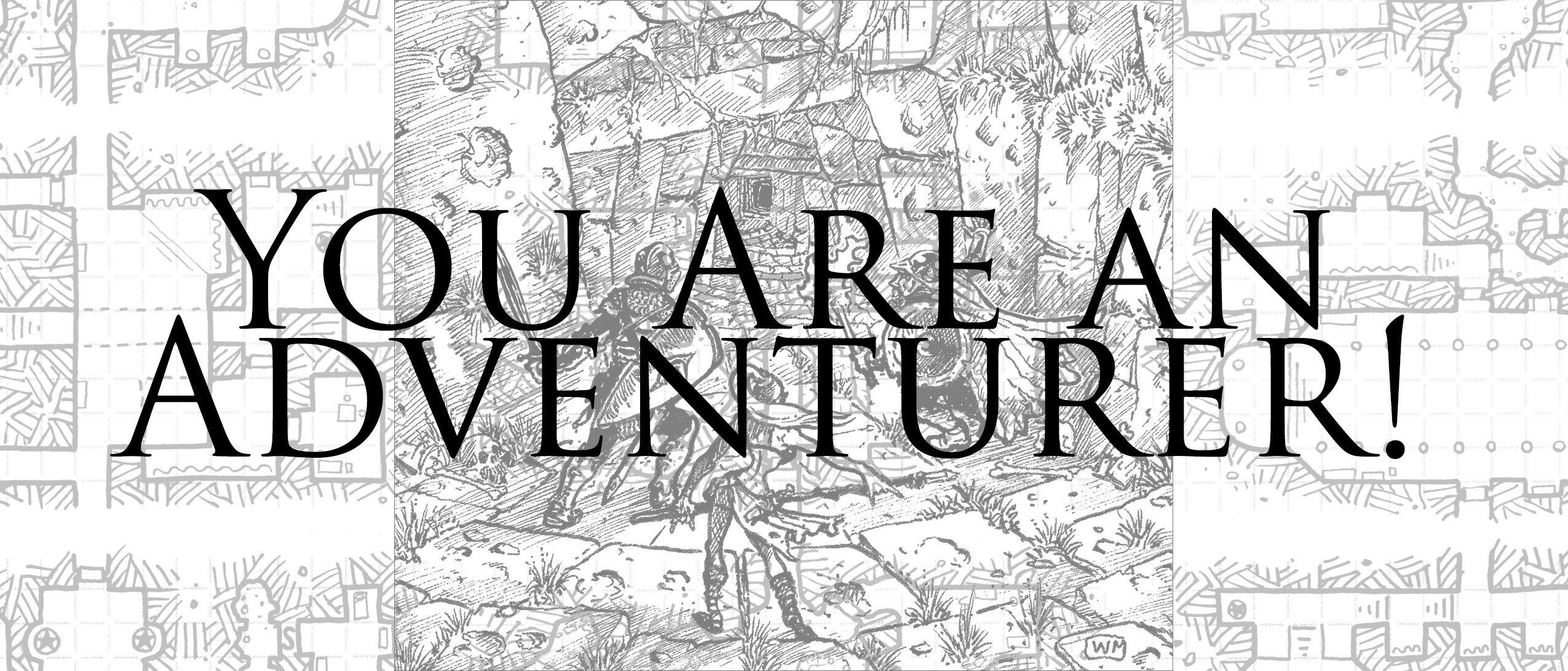 You Are an Adventurer!
This is an entry for Mini Zine Jam 2020 and is based on Honey Heist by Grant Howitt.
It is a short, rules light TTRPG about being an adventurer, seeking adventure and loot. Well, mostly loot. A d6 is used to generate characters and scenarios and play the game.
The current version is a two page game; hopefully, it will have a foldable zine version added later.
See the video for how to print out a layered PDF.
Cartography by Dyson Logos, some artwork copyright William McAusland, used with permission.

Download
Click download now to get access to the following files:
You Are an Adventurer! Layered PDF
162 kB